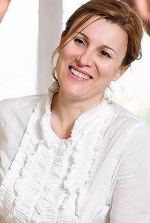 Certified Accountant
Tirana
Majlinda is Certified Accountant in Tirana (Albania) and tax expert. She has over a decade's experience working closely with businesses of all sizes, from small partnerships to large international groups across a vast range of sectors, such as real estate, technology, industrial and services.
Her main role is to fine tune and improve clients' businesses from tax and financial point of view.
She oversees business landing in Albania, helping them operate in the most tax-efficient way, and often looking for improvements they can make in their accounting.