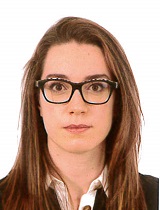 Of Counsel
Udine
Carlotta Rojatti is an Italian qualified lawyer registered at the Udine Bar Association.
Carlotta graduated in Criminal Law at the University of Udine, and she subsequently trained both in a law firm, mostly qualified in Civil Law and Family Law, and in Udine's Court, in the Criminal Section, in order to increase her skills in both fields.
She mainly deals with Civil litigation, judicially and extrajudicially, as well as with Family Law and Criminal Law, mostly in the context of crimes against the person and crimes against the property, but also in the field of corporate crimes.