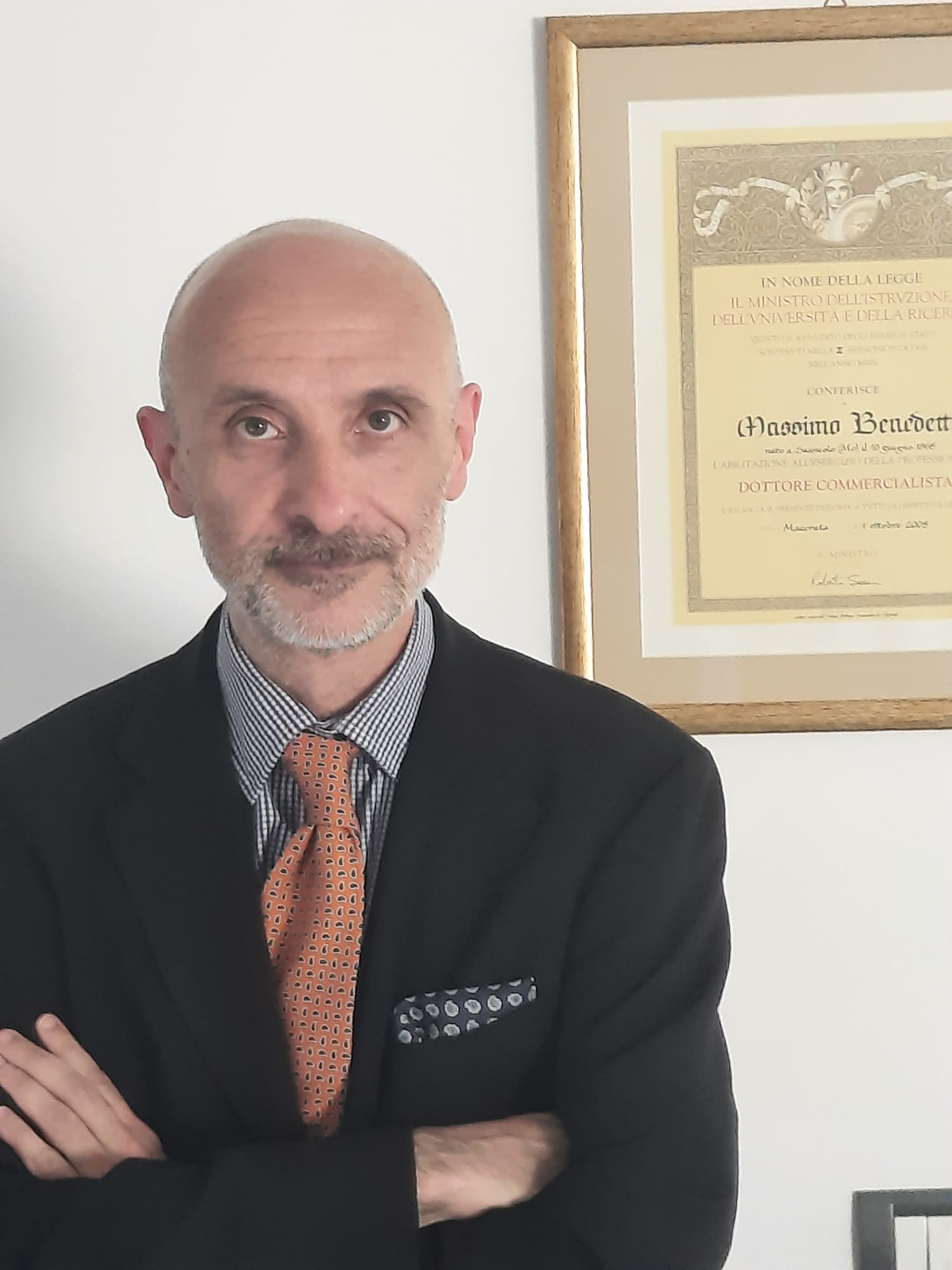 Consultant
Sassuolo
Massimo Benedetti is a Certified Public Accountant and Auditor registered with the Order of Certified Public Accountants and Accounting Experts of the Province of Modena. Additionally, he is a co-owner of a firm in Sassuolo alongside with his brother, who is a Civil Lawyer. They have been successfully operating since 2003.
His professional experience lies in accounting, business and tax consulting. He specializes in providing services to small and medium-sized companies as well as professionals in the provinces of Modena and Reggio nell'Emilia.
In addition to his consulting work, Massimo Benedetti has acted as Party Consultant in civil cases at the Court of Modena. He has also been serving as an external consultant for Unicredit Management Bank, providing valuable expertise in extrajudicial matters for a number of years..
Furthermore, since 2008, Massimo Benedetti has held the position of Delegate for Real Estate Sales appointed by the Court of Modena.