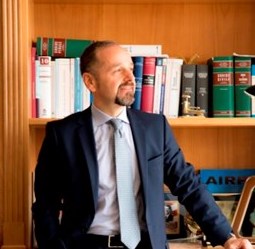 Senior Associate
London – Prato – New York
After graduating, Mr. Calzolai has served as a personal law clerk to the Magistrate of the Court of Prato. He later founded the Calzolai Law Firm and participated in complex business litigation, white-collar criminal defense, labor, and employment litigation.
His practice has further diversified to include intellectual property, real estate, complex commercial litigation, handling all types of contract and business dispute, including partnership/shareholder disputes and dissolutions; real estate litigation (with expertise across a broad spectrum of transaction types involving any kind of properties); UCC merchant disputes; copyright and trademark disputes; construction litigation; healthcare litigation; enforcement of non-compete agreements restrictive covenants, and trade secrets.
Furthermore, Mr. Calzolai specializes in merchandising and licensing, employment and consulting agreements, and private financings. He has extensive experience working with start-up and development-stage companies, as well as mature business operations.
He represents public corporations, individuals, and privately held companies. He has expertise in the field of appellate advocacy. He is admitted to practice in the Supreme Court and has been closely involved in the resolution of press cases.
He is a member of the ABA American Bar Association.
Mr. Calzolai is the winner of the International Advisory Experts Award 2022 as "Civil Law Lawyer of the Year Italy". Moreover, he has been selected as a "Recommended Expert". His firm, Calzolai Law Firm, is now a "Recommended Law Firm" within the same organization.